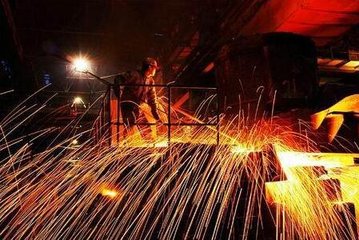 China's Ministry of Finance announced on December 15 that starting from January 2018, the export duties on some steel products, iron scrap and aluminum products will be reduced to zero.
Reported that tariffs are generally levied on the import of foreign products, export tariffs are levied when overseas exports of their products. In most cases it is not a matter of quantity, but a certain percentage of export duties levied at the price. China for some of the categories, the export tariff rate will be zero, or directly to abolish the tariff. However, China does not eliminate all export tariffs on steel products, and some products tax rate will increase.
In addition, 40% of iron scrap tariffs will be canceled. And the Iron scrap is inferior illicit steel of raw materials. The report also said that due to the elimination of the illicit steel, China's domestic iron scrap market has been accused of excess. The abolition of export duties, maybe iron ore scrap prices will have an impact.