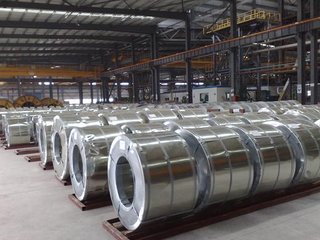 As more steel mills start production of sheet, in 2018 the plate self-sufficiency rate in Southeast Asia is expected to be raised. Once the new sheet production line is put into operation, demand for slab in Southeast Asia is also expected to increase. The goal of the Vietnam HoaPhat Group is to put into operation in 2019, a steel complex annual production capacity of 4 million per tons in the central region of Vietnam. Located in Generalized province of Vietnam, a total investment of 2.7 billion US dollars of the steel complex have at least three caster and two mills. The project will be built in two phases: the first phase is expected to produce 1 million tons of construction steel and 1 million tons of rolled products each year, and the second phase is expected to produce 2 million tons of hot rolled sheet annually.
In addition, Formosa Ha Tinh Steel Corporation in Vietnam aims to double its annual crude steel capacity by March 2018. The plan includes the installation of two new blast furnaces, which will increase the annual capacity of crude steel from the current 3.5 million tons to 7 million tons. Therefor, it will enable the steel mills to produce 5.2 million tons of sheet annually, mainly hot rolled coils and hot rolled strip.
Market participants pointed out that as Vietnam can benefit from the ASEAN Free Trade Agreement under the Southeast Asia Trade Agreement, it is very likely that Vietnam will continue to export HRC in the future. A steel trader in Vietnam pointed out that since not all of China's indigenous hot rolled coils can be exported to Southeast Asian countries at zero tariffs, some ASEAN countries such as Indonesia and Thailand have imposed anti-dumping duties on Chinese hot rolled coils, which is also one of the advantages of Vietnam's indigenous hot-rolling. It means that Chinese goods, which are usually aimed at Vietnamese users, will need to find new markets.